What's the Deal With Airline Food....I Mean Safety?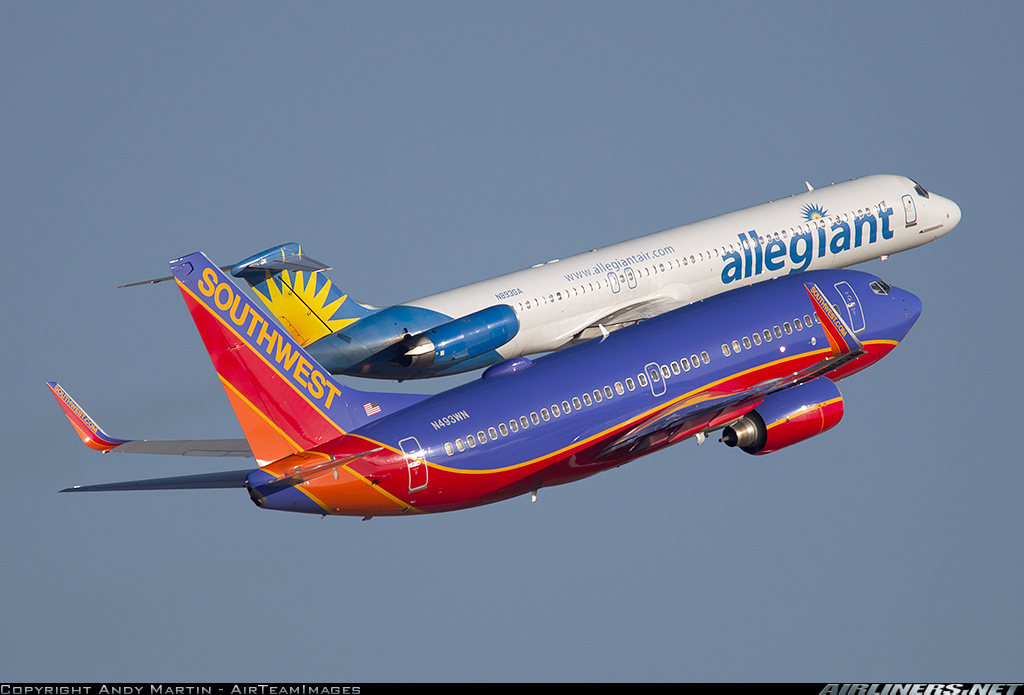 Travel is a big part of cruising. Duh. How we get to the ship is half of the trip. Many people drive, but most fly to meet the ship at the port of departure. Some of us more often than others. It's the fastest way to get where you're going, despite the hassle. This article comes in light of two recent events of this past week. This past Sunday, CBS aired a segment pretty much exposing Allegiant airlines. Two days later on Tuesday, a Southwest flight had to make an emergency landing in Philadelphia, because the engine exploded mid-flight.
The CBS News expository didn't come as a surprise to any of us who have flown Allegiant Airlines in the past. I mean, they only fly on certain days, and you can get tickets as low as $53. The ticket price is essentially what draws everybody in. However, this comes at a cost. The seven month investigation by CBS has uncovered that Allegiant planes are nearly 3.5 times more likely to experience a mechanical failure in flight than any other commercial airline in the US. Starting to see why it's so cheep? This affected Allegiant flyers so much, that most passengers booked on an Allegiant flight this past Monday, opted to forfeit their tickets. Like I said, if you've ever flown Allegiant, none of this should come as a surprise.
Allegiant Airlines did take a minor hit from this "news." When the stock market opened on Monday, their stock dropped by 5%. However, most of this had been made up by the closing bell at end of the day Monday. Allegiant executives released a statement about the segment saying, "CBS produced a one-sided narrative by cherry-picking interviews and ignoring publicly available facts. By end of the year our fleet age will be much more in line with the rest of the industry."
We are frequent Allegiant Airline flyers. We've already flown with them three times this year, and will definitely continue to. This does bring some concern, but definitely no shock. With everything happening in the world right now, people will soon forget about this story and latch on to something new.
Southwest Airlines also made national news yesterday, as one of their Boeing 737s had to make an emergency landing in Phillie due to some unwanted in-flight fireworks. Flight 1380 from New York to Dallas landed in Phillie just before noon yesterday, with 149 passengers on board.
The plane was at approximately 30,000 feet when the engine exploded, sending shrapnel everywhere. A window was broken, and one passenger was almost sucked out of the plane. Luckily, fellow passengers grabbed on, and pulled her back into the plane before it was too late.
It was one scary sight on board. Oxygen masks fell. There was blood everywhere, and people were screaming and crying for their loved ones. Can you imagine? How horrific. It is reported that seven people were sent to the hospital with minor injuries, and one passenger has died. The passenger has been identified as Jennifer Riordan, a married mother of two who worked as a Wells Fargo bank executive from New Mexico. This is the first commercial airline fatality since 2009.
We flew Southwest Airlines on the way home from our Norwegian Epic cruise this year. I have never questioned Southwest, and I think they are a great airline. It will be interesting to see what comes of this. Like I said about Allegiant, people will forget about this by the end of the week, and latch on to something new, leaving airline safety to continue to fly under the radar.
The cause of the accident is currently unknown. An NTSB team of investigators has been sent to Philadelphia, and we will soon find out. Was it a case of improper maintenance on Southwest's end, or just an extremely unfortunate fluke? Until then, my thoughts and prayers are with the family of the victim, and the families of the injured.