Symphony of the Seas: An In-Depth Look Inside the Whole Journey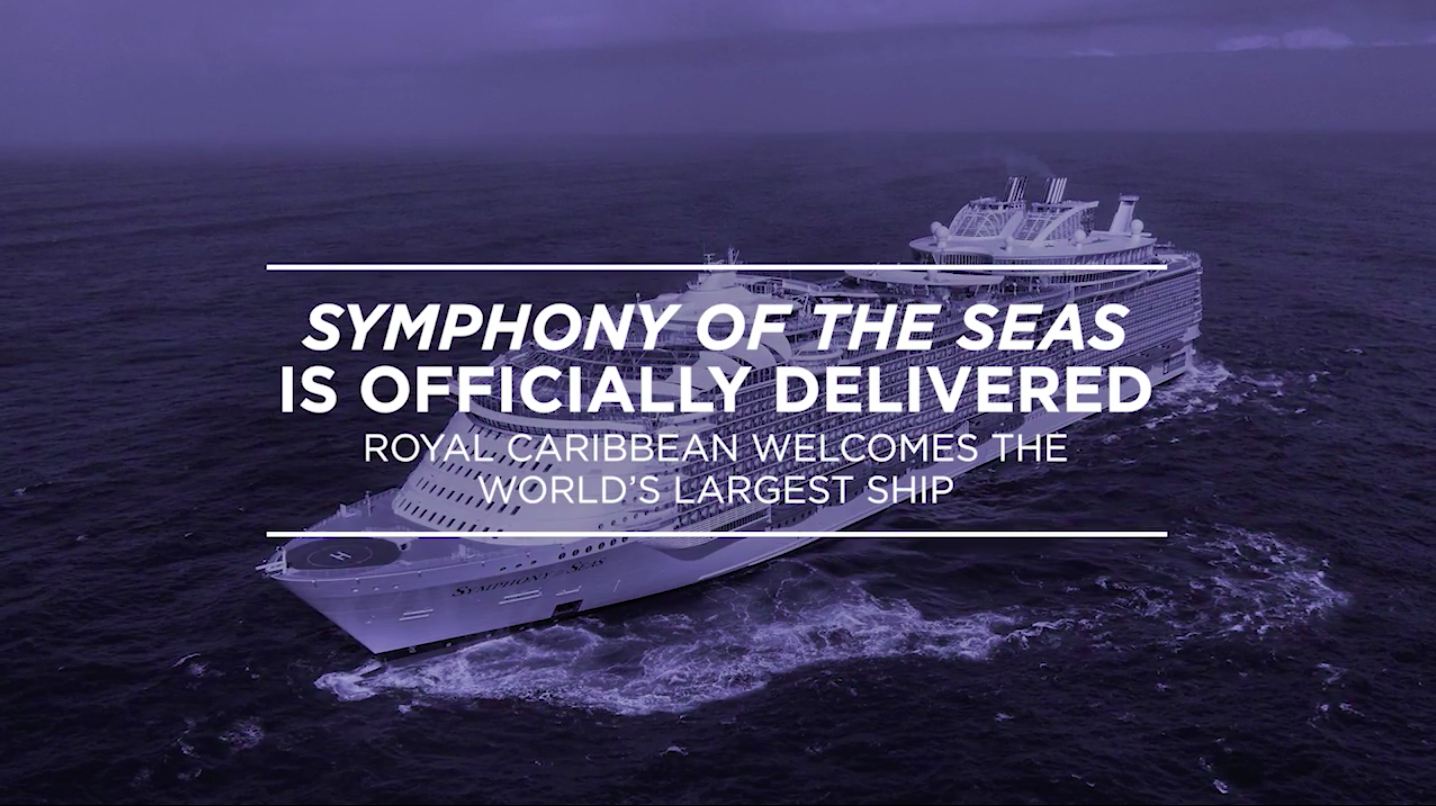 Take a deeper look inside the construction and planning process of Royal Caribbean's brand new ship, Symphony of the Seas. The world's largest cruise ship.
Thirty-six months, 4,700 shipbuilders and crew, and one common goal: to deliver the ultimate family adventure. Royal Caribbean International honored the instrumental project team of Symphony of the Seas during the highly anticipated delivery event at STX France shipyard in Saint-Nazaire, France. Michael Bayley, President and CEO of Royal Caribbean International, Richard Fain, Chairman and CEO of Royal Caribbean Cruises Ltd., and Laurent Castaing, General Manager of STX France, led the traditional flag-changing ceremony, which symbolizes the ship's official delivery from the ship builder to Royal Caribbean.